Responding to people in need with the compassion and truth of Christ are values that we hold closely.  We partner with other Christ-centered organizations in order to develop fully devoted followers of Jesus.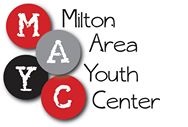 Since opening its doors in March 2011, the Milton Area Youth Center has provided a safe and positive social environment for the teens of our community. At MAYC, students not only interact with friends, but have the opportunity to build relationships with mentors who proactively engage, assist and encourage our youth. Having initiated the vision for the youth center, we are glad to partner with MAYC in its ministry to students in grades 7-9.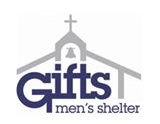 Since December 2007, the GIFTS Men's Shelter has been filling a need to provide temporary housing for men in the Janesville area. Traveling to a new church every week, the unused space in local churches during the week has been put to effective use to provide a bed, meals and help for men in need. We partner with GIFTS two weeks out of their season in conjunction with a church in Janesville.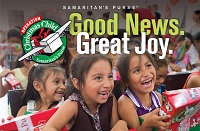 Every year, Samaritan's Purse works with individuals, churches and organizations to pack shoeboxes full of Christmas gifts along with a gospel message to children in need around the world. In 2015 Operation Christmas Child packed and sent over 11,210,000 shoeboxes to approximately 100 countries. Each fall our Awana ministry encourages families to donate gifts to go in the shoeboxes and to participate together as a church family to pack and send these shoeboxes. Our 2017 packing party will be held on November 4th.